ReCon Waste Management was among the big winners at the recent annual Sustainable Ireland Awards, being praised for its approach to sustainability.
It was presented with the prestigious Sustainable Company of the Year Award, sponsored by McQuillan Environmental, during a glittering ceremony, compered by television and radio sports presenter Adrian Logan, at the Crowne Plaza Hotel in South Belfast which was attended by hundreds of guests and leading figures from the waste management, energy, and environmental sectors.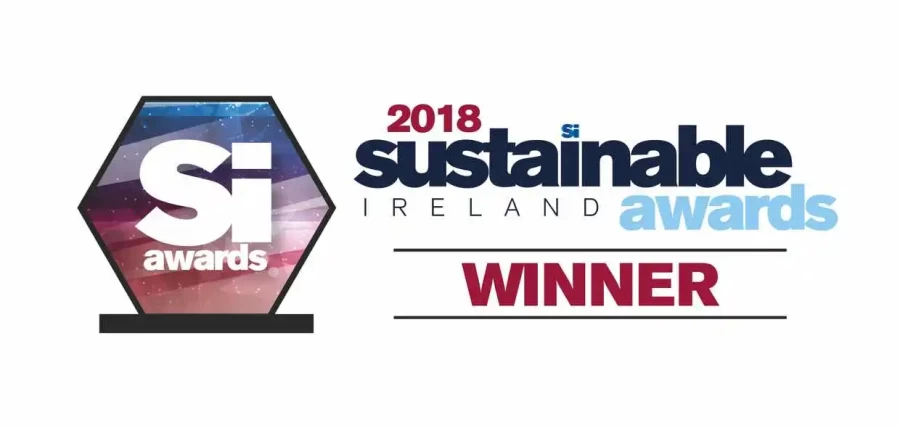 Organised by the Hillsborough based publishers of Sustainable Ireland, the event, with 15 separate categories, is widely regarded as Ireland's premier platform of recognition for those operating across all sectors of the industry.
The gathering heard that with the expansion of its daily activities a constant factor, ReCon Waste Management was a company that prides itself in ensuring all of its projects take into account sustainable materials and locally available resources, having invested heavily in new plant and machinery to ensure minimal environmental impact while offering new innovative solutions to local waste producers, helping them, too, to become more sustainable.
In a world constantly striving to make resource efficiencies, Recon are at the forefront of delivering what the customer wants in order to maintain healthy environmental practises. The company prides itself in working with difficult to treat waste streams and providing a solution that enables it to target niche markets.
Being centrally located just outside Portadown with quick and easy access to the M1 motorway system, the company is well placed to respond to customer demands across Northern Ireland.